STEM stands for Science, Technology, Engineering and Math, but it means much more than that. STEM is the science of using data and information to solve some of the world's greatest problems. It features some of our country's most high-impact and innovative jobs, yet it is greatly lacking in diversity.
STEM From Dance exists to tackle diversity in the STEM workforce. We want to see a world in which the STEM workforce is just as diverse as our population.
Yamilée Toussaint Beach founded STEM From Dance in 2012 after her own experience in college. As a dancer who studied engineering, she found many synergies between what she learned in both dance and in the classroom, helping her build the skills she needed. She also experienced firsthand what it was like to be a woman of color in a field where Black and Latina women represent only 4% of the workforce.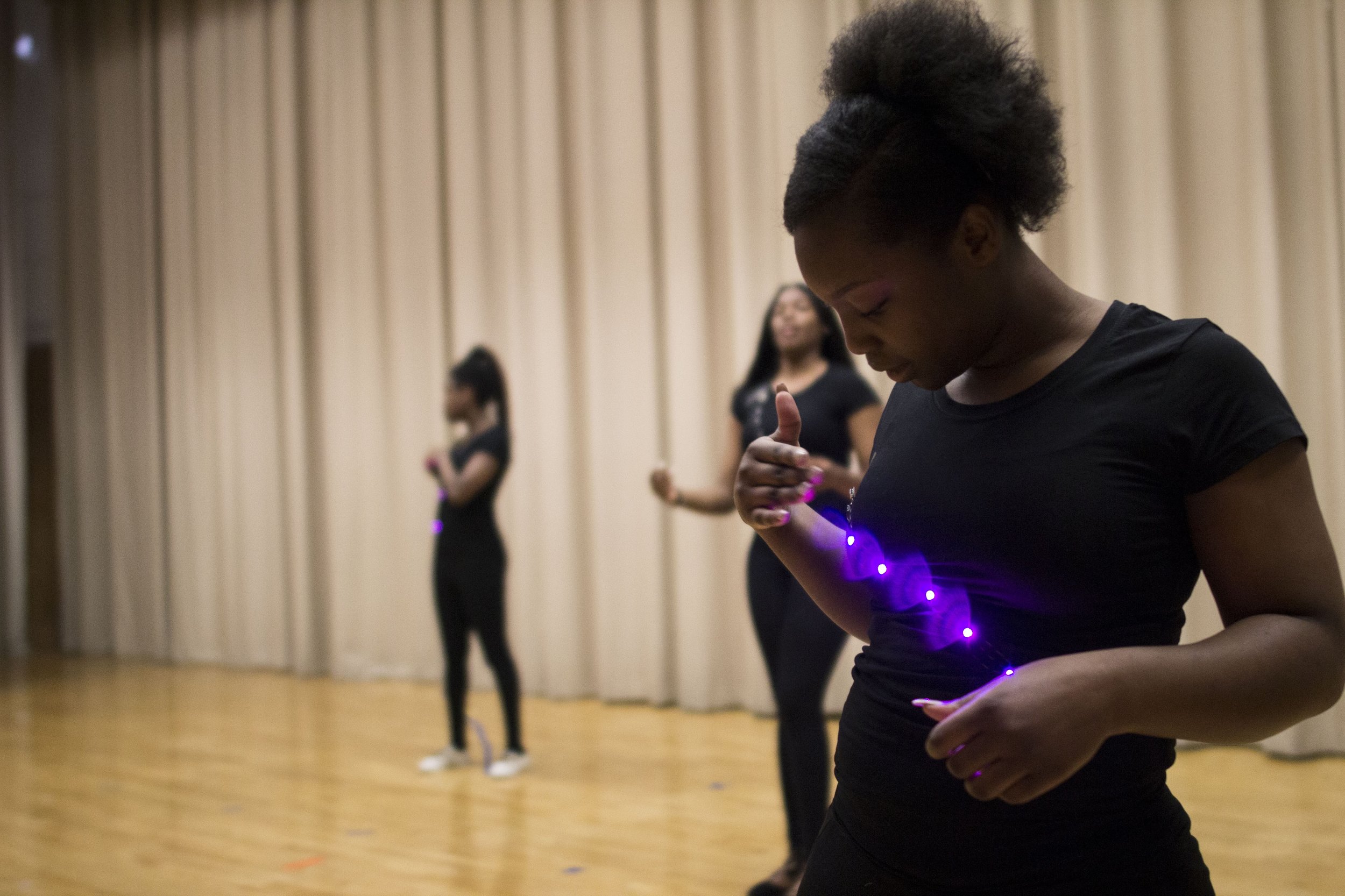 Lighting the Stage on Diversity in STEM
"It's not about color and where you come from–it's what you have inside of you and what you can bring to the table. It's a beautiful program."
– Parent of STEM From Dance student
Many minority girls from low-income areas don't pursue careers in STEM—not because they are unable, but because they need awareness, confidence and experience. STEM From Dance gives girls of color access to a STEM education by using dance to empower, educate, and encourage them as our next generation of engineers, scientists, and techies.
STEM From Dance has reached hundreds of girls through customized school and community programs, and a summer camp program called Girls Rise Up.
"I wanted to expose my students to new skills that they could utilize in the future while they still were able to do what they love (dancing). SFD has improved the girls' confidence and self esteem - this year in particular, we had a few students who did not speak English, yet during the classes they were smiling, learning, and conversing with the other students. The instructors really bond and build strong relationships with the students."
– Participating School Teacher